New Jersey Birth Injury Attorneys
When a child is injured during delivery, doctors, nurses, and hospitals can be held financially liable for birth injuries that result from general negligence and a failure to follow standard treatment protocols. Most birth injuries occur when an insufficient amount of oxygen reaches the baby prior to and during birth. Doctors and nurses should monitor fetal heart strips in order to quickly identify the early warning signs of fetal distress. Additionally, open communication and regular updates regarding a mother's vital signs are essential for recognizing potential problems that could lead to shoulder dystocia and other complications during birth.
At the Todd J. Leonard Law Firm, our New Jersey birth injury attorneys work with obstetricians, nurses, and other medical experts to expose negligence on the part of doctors and other health care professionals. Attorney Todd Leonard can strongly litigate your case and help you receive the compensation you deserve.
Birth Injuries and Medical Malpractice
Hypoxic or anoxic injuries require a lifetime of care. The costs associated with this level of care can quickly add up, making these injuries financially burdensome. However, our birth injury attorneys have recovered damages for parents of children suffering from the following kinds of birth injuries resulting from medical malpractice:
Cerebral palsy
Erb's palsy
Fetal acidosis
Abrupted placenta
Shoulder dystocia
Klumpke's paralysis
Forceps injuries
Intubation errors
Induction errors
Cephalohematoma
Cord compression
Mismanagement of Group B strep
In general, cerebral palsy and Erb's palsy occur when health care professionals fail to notice when a baby isn't getting enough oxygen. Additionally, if a baby is caught behind his or her mother's pelvic bone, shoulder dystocia can lead to cerebral palsy or Erb's palsy. When fetal distress goes unnoticed and an insufficient amount of oxygen reaches the baby, brain damage occurs, adversely affecting the cognitive and physical development of a child. In the case of shoulder dystocia, doctors should immediately execute the Zavanelli maneuver, McRoberts maneuver, or Woods' screw maneuver to avoid injury to the child. Failure to use one of these maneuvers or poorly executing them can lead to cerebral palsy or Klumpke's paralysis.
Statute of Limitations and Filing a Lawsuit
In the case of hypoxic birth injuries such as cerebral palsy and Erb's palsy, it may not be obvious for some time that a child was injured at birth. Typically, parents don't suspect something is wrong until it becomes clear their child's cognitive and physical development is slower than it should be. In New Jersey, the statute of limitations on birth injuries extends to two years before the child's 18th birthday if he or she was born before July of 2004; for children born after July of 2004, a lawsuit must be filed prior to the child's 13th birthday.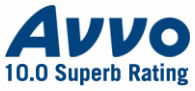 Contact a New Jersey Birth Injury Lawyer
At the Todd J. Leonard Law Firm, Attorney Todd Leonard has the resources and experience needed to hold negligent doctors, nurses, and hospitals accountable for their failures. After your case has been settled, we can explain how you can use a structured settlement or special needs trust to ensure your child has the financial support they will need throughout their lives. If your son or daughter suffers from brain damage or physical problems due to a birth injury, contact a trusted and highly dedicated New Jersey birth injury attorney today at (973) 920-7900 to schedule an appointment and learn how we can help you.