Over 30 years of experience. Over $100 million recovered for clients.
New Jersey Dog Bite Lawyers
NEW JERSEY DOG BITE: TABLE OF CONTENTS
In New Jersey, dog owners are legally responsible for injuries caused by their dogs, regardless of whether the dog had previously acted in a vicious manner. The owner is responsible whether the dog bites someone on private property or public property. The only exception to this law is when a dog bites a person who is unlawfully on the owner's private property. The law in New Jersey Statutes section 4:19-16, speaks to the "Liability of owner regardless of viciousness of dog," which states:
The owner of any dog which shall bite a person while such person is on or in a public place, or lawfully on or in a private place, including the property of the owner of the dog, shall be liable for such damages as may be suffered by the person bitten, regardless of the former viciousness of such dog or the owner's knowledge of such viciousness.

For the purpose of this section, a person is lawfully upon the private property of such owner when he is on the property in the performance of any duty imposed upon him by the laws of this state or the laws or postal regulations of the United States, or when he is on such property upon the invitation, express or implied, of the owner thereof.
The New Jersey Legislature found it necessary to enact this law, citing "…these attacks are in part attributable to the failure of owners to confine and properly train and control these dogs."
Adults and children who suffer injuries due to dog bites or other domestic animal attacks can seek financial compensation from pet owners for current and future medical care, lost wages, pain, suffering, and any permanent scarring or disfigurement.
If you have been hurt by someone else's pet, the experienced New Jersey dog bite lawyers of the Todd J. Leonard Law Firm may be able to help you hold that person accountable for your injuries. We have 30 years of experience helping clients injured in dog bite attacks, and our team is ready to help you too.
Dog bites and animal attacks can lead to severe and possibly permanent injuries. Most people who are attacked by animals are children or elderly people. Both of these vulnerable populations have difficulty fighting off an enraged animal and may even sustain fatal injuries after an attack. Dog bite injuries can include:
Broken bones
Head Injuries
Puncture Wounds
Lacerations to the skin
Scarification
Infection from bite, including rabies
Disfigurement
Psychological Effects / Post-Traumatic Stress Disorder (PTSD)
Being attacked by an animal can have longstanding physical and emotional consequences that you should not have to cope with and manage without professional assistance.
What to Do After a Dog Bite
After a serious dog bite or animal attack, the first priority is to seek thorough medical care. As soon as your immediate medical needs are under control, it is wise to get advice from a knowledgeable personal injury lawyer regarding potential legal options. The New Jersey Accident Lawyers at Todd J. Leonard Law Firm have served New Jersey residents for more than 30 years. Our firm will fight for your family as if you were part of our own.
Calculating the Financial Impact of Dog Bites in New Jersey
We have represented many clients who have suffered a severe injury due to a dog bite or other animal attack. Our experienced lawyers will investigate all aspects of your claim, including the costs of future medical care that will be necessary. We can gather all of the evidence regarding your attack, such as the police investigation and witness statements. We often work with expert physicians to determine whether additional surgeries will be necessary to minimize scarring. We will also obtain reports from your treating doctors, including plastic surgeons, psychologists, and other experts, to help us fully evaluate all of your injuries and losses as a result of your permanent scars or disfigurement.
After we obtain all of the information necessary to fully evaluate your case, we will submit your claim to all possible sources of compensation, including the dog owner's insurance policies. At our firm, we understand the stress this has placed on you, and will fight to obtain the financial compensation you are entitled to for your injuries.
Contact a New Jersey Dog Bite Lawyer
If you have been seriously injured in a dog bite or other animal attack, it is important you act quickly to retain an experienced, competent, and dedicated New Jersey Dog Bite Attorney. At the Todd J. Leonard Law Firm, we are committed to doing our best to provide outstanding personal injury representation and will treat you like family and help you obtain the compensation you deserve. Attorney Todd Leonard has handled numerous dog bite cases throughout his 30 years of practicing law. Contact us today at (973) 920-7900.
$29.5
MILLION
For a boy struck by a motorist who sustained a traumatic brain injury
$2.5
MILLION
For a worker struck by a backhoe operated by an outside contractor
$2.25
MILLION
For a woman who fell and sustained injury on defective curbing at a bank
$1.8
MILLION
For a woman who sustained a traumatic brain injury while in a state vehicle
MILLIONS

RECOVERED

for clients

DECADES

OF PRACTICE

30 years

GENERATIONS

OF ADVOCACY

a legacy of excellence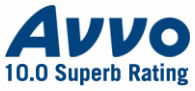 Request a Free Consultation
Being injured or having a family member injured can have serious and lifelong consequences. We can try to ease the burden. Contact us today to learn more about how our team of experienced New Jersey accident attorneys can support you through these challenging times.