New Jersey Brake Failure Car Accident Attorney
Defective breaks are a common occurrence. In fact, brake defects are and have been the cause of many accidents and the reason for numerous recalls. Drivers rely on brakes to help them control the speed of a vehicle and prevent them from colliding with other drivers and/or objects while they are on the road. Brakes need to be 100 percent functional to keep everyone safe while driving.
Often drivers can tell when their brakes are not working properly. Signs of defective breaks include a slow reaction time for vehicle when stepping on the breaks or the breaks are slow to engage. When the driver becomes aware of a break issue, they can get it repaired immediately. However, when break failure occurs suddenly, a car crash may result.
If you are concerned about your brakes, you can find information relating to recalls or report defective brake cases on the National Highway Transportation Safety Administration website.
Common Brake Failure Problems
There are a number of common problems relating to brake failures:
Leaking brake fluid
Defects in the brake-line
Failure of the ABS system
Parking brake failures
Improper brake manufacturing
Improper brake design
Improper brake production
Premature wearing of front/rear brake rotors
Premature or regular replacement of calipers, brake pads and rotors
Premature brake lock-up
Automakers are required to adequately check the brake systems for all their vehicles to make certain they are working properly. If you have been involved in a motor vehicle accident caused by an automaker's negligence or refusal to fix a defective product, victims may have the right to hold the company legally liable for monetary losses and injuries.
Typical brake liability cases generally involve manufacturing defects where a component or actual completed product deviates from the intended design causing a defect. Thus, if a vehicle's brakes were deemed to be defective and that defect caused an accident, the victim/plaintiff may be able to sue the automaker, the designer, the shipper, the individual who sold the car to the plaintiff and the vehicle's mechanic.
In order for a plaintiff to recover damages as a result of being in an accident where one or both vehicles' brakes failed, they must establish either the vehicle was defective under the doctrine of strict liability and/or the owner or operator knew or should have known that the brakes were not functioning properly. There are several factors involved in proving strict liability:
Brakes had not been changed from original manufactured condition.
Brakes and their components had an unreasonably dangerous defect that caused personal injury. Defect could have happened during the manufacturing process, design phase or shipping.
Owner or operator must have known about the dangerous defect
Possible damages that may be recovered as a result of an accident caused by a brake failure would be punitive and compensatory damages.
If you have been involved in a brake failure car accident, you need to speak to a competent and knowledgeable New Jersey brake failure car accident attorney at the Todd J. Leonard Law Firm.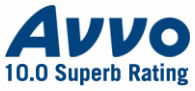 MILLIONS

RECOVERED

for clients

DECADES

OF PRACTICE

30 years

GENERATIONS

OF ADVOCACY

a legacy of excellence