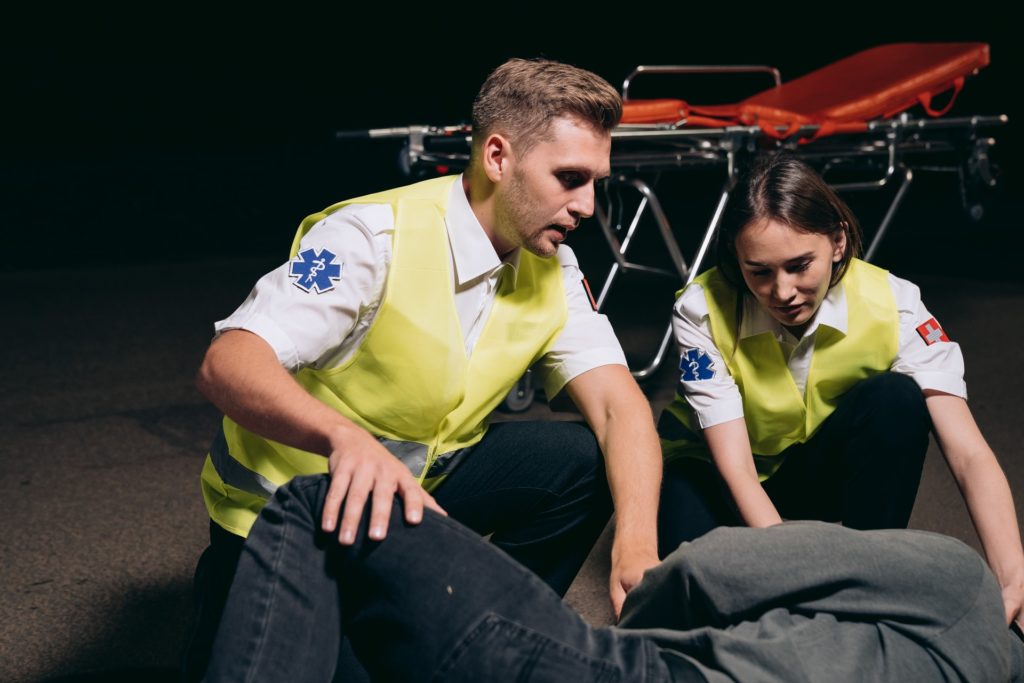 The First Steps to Take If You Are Injured at Work in New Jersey
After a work injury, it may be hard to know what you should do next. In the aftermath of your accident, you may be feeling overwhelmed, confused and might be in severe pain. Below is a comprehensive list of steps to take after a work injury.
If you are injured at work and do not report it, you may not get compensation, even if you report the accident later. In New Jersey, there is a "90-Day Notice Requirement" for employees to report an injury sustained while on the job. It is very important to report your work injury to your Supervisor as soon as possible, no matter how trivial it may seem, as failure to do so can result in the claim being denied. 
If you are injured at work, report it in writing and verbally to your manager, human resources manager, or a supervisor. Ensure someone else you work with knows about the injury. 
While it may seem trivial to you, minor injuries may turn into something more serious later.
If you do not report your injury when it happens, then report it later, your claim may be denied, your credibility questioned, and you may be left struggling with medical bills. 
Report your injuries right after the accident unless you are critically injured. If you have been critically injured, seek immediate medical attention, and alert a co-worker if possible.
This process can only begin if you promptly report your injuries after your work injury to a supervisor or other authority figure at your workplace. Remember to always report a work injury in writing and verbally. 
Keep a copy of the written notice. This helps you later if there is a dispute about your accident. Write down the exact time and place of the accident and injury, and include the name of the person, and their job title, that you notified. Again, if you are critically injured, retain a workers' compensation attorney to ensure your rights are protected.
Once the accident has been reported, get medical care immediately. This is not an issue if you have been taken to a hospital for care. Get care from a doctor authorized by the workers' compensation insurance. In many instances, you need to seek medical care from a pre-approved list of providers the employer should have posted in the workplace.
If you do not go to an approved provider, your medical bills may not be covered by workers' compensation. If your situation is an emergency, make sure your employer knows you received such treatment as soon as possible.
When you see a medical provider, tell them about everything that hurts, even if you consider it to be minor. Even minor pain may indicate a more severe issue. Not documenting all injuries can result in the insurance company denying treatment later by saying your issue is unrelated to the accident. 
Make sure the doctor knows you are there for a work injury. Do everything you are told to do. Take required medications. Do whatever therapy or other tests are ordered and keep track of all your expenses. 
Certain benefits may start soon, and two types of benefits may begin. Those benefits can include medical treatment, and if you are unable to work, you may be eligible for Temporary Total Disability (TTD).
You may find that along the way to receiving benefits that you feel something is not correct, or that the benefits assigned are not sufficient. This is something to discuss with your workers' compensation attorney at the Todd J. Leonard Law Firm and find out about the workers' compensation appeal process.
Contact a Dedicated Workers' Compensation Lawyer for Immediate Assistance Now!
If you were recently injured in a workplace accident, this is undoubtedly a difficult time for you and your family. The workers' compensation lawyers at the Todd J. Leonard Law Firm understand the challenges you face and want to help protect your rights. We aggressively represent every client we serve, ensuring they recover the benefits they need to move on with their lives after a serious accident while on the job.
Whether it be through a workers' comp claim and/or a third-party personal injury case, our worker's compensation and personal injury lawyers will help you navigate the complexities of the process, so you can focus on your recovery. We have recovered over $100 million for our clients and can effectively negotiate on your behalf with even the largest insurance companies. We have successfully served thousands of clients throughout New Jersey. To learn more about how we can help you pursue a workers' compensation claim, give us a call today at (973) 920-7900 to request a free and confidential consultation. You can also connect with us through our online form. There is never a fee unless we win. We have two conveniently located offices in Denville and Morristown, New Jersey.