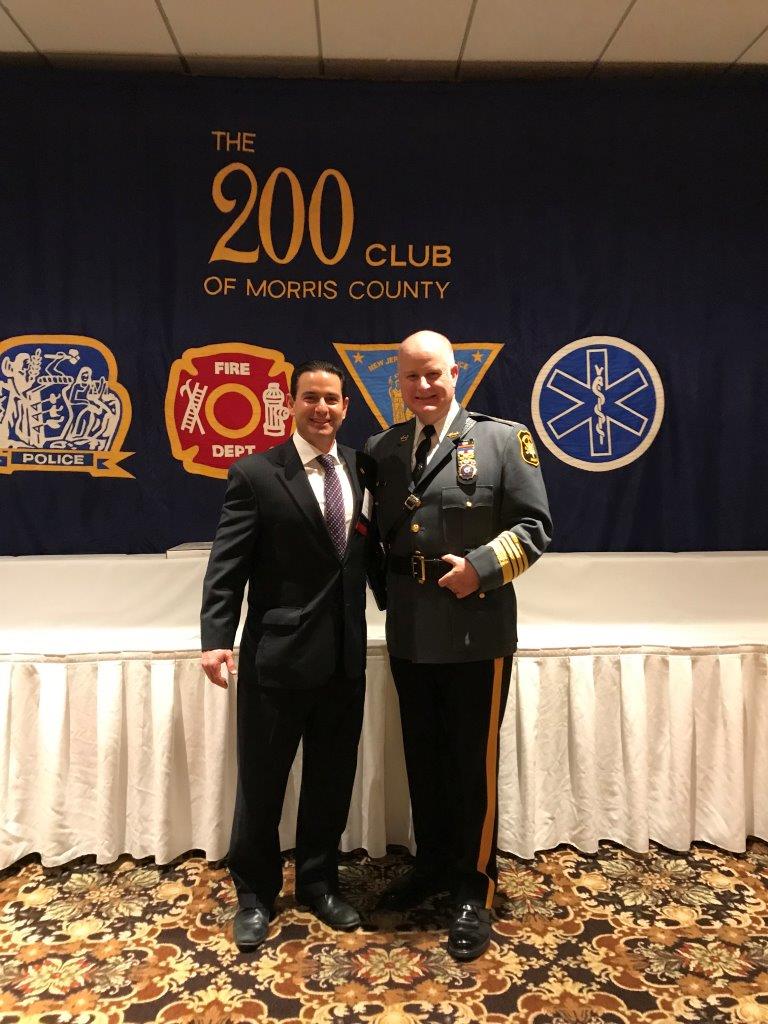 Todd J. Leonard Law Firm Proudly Supports The 200 Club of Morris County 2019 Valor & Meritorious Award Recipients
The Todd J. Leonard Law Firm was privileged to attend the annual 2019 Valor & Meritorious Awards Celebration of the 200 Club of Morris County, New Jersey on April 25, 2019. The celebration was once again held at the Birchwood Manor in Whippany, New Jersey. Todd J. Leonard proudly serves as a Board Member, Trustee, and is a Platinum sponsor of The 200 Club Morris County. Founded in 1971, the 200 Club began with just 19 members – today, membership numbers have soared to over 1,100. The 200 Club honors and supports Morris County's finest: including Police Officers, Fire Fighters, First Aid Squad members, and the New Jersey State Police, and their families. It also provides a scholarship each year to 20 graduating high school seniors, who are the children of police officers, firefighters, emergency medical technicians (EMTs), or other first responders who serve Morris County.
This year's awards were especially noteworthy since many first responders from Morris County received awards in connection with their extraordinary efforts responding to the tragic bus accident on Route 80 in Mt Olive on May 17, 2018.
Every year, the 200 Club holds this awards ceremony to recognize those individuals who have demonstrated meritorious service or valor while in the line of duty. The awards were announced by both Morris County Sheriff, James Gannon, and The 200 Club President, William Lockwood.
Honorees this year were represented by officers and first responders from across Morris County, including the Madison Police Department, Kinnelon Police Department, Denville Police Department, Mount Olive Township Police Department, Netcong Borough Police Department, and the New Jersey State Police.
We salute all of the brave men and women who have shown an unwavering commitment and dedication to Morris County.
These officers and first responders are confronted each day by dangerous and perilous situations. Our firm feels strongly that we owe a huge debt of gratitude for their outstanding service to the communities they serve. Congratulations to this year's heroes for their tremendous service, courage, and valor!