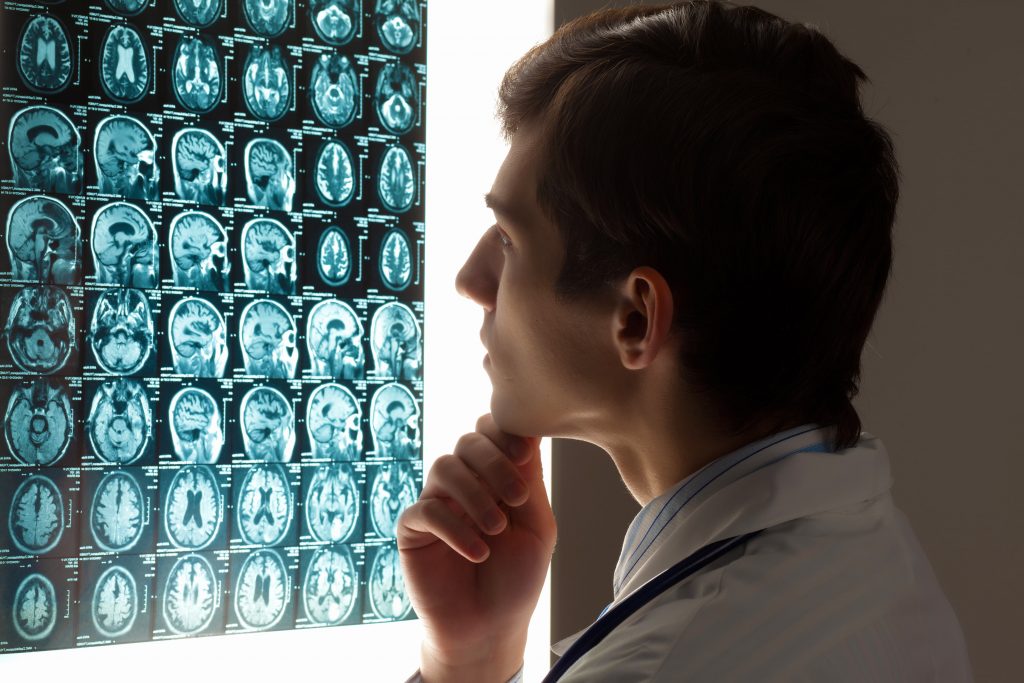 New Jersey Head Injury Attorneys
Typically, head injuries involve being struck in the head area, and are often associated with car accidents, motorcycle accidents, bicycle accidents, slip and fall accidents, sports related injuries, or getting a blow to the head while on the job. Depending on the severity of the trauma to the head, these may also be referred to as traumatic brain injuries (TBI), which involve damage to the brain tissue.
According to the National Institutes of Health, "TBI symptoms vary depending on the extent of the injury and the area of the brain affected." They cite that mild TBI can involve headaches, dizziness, mood swings, trouble with memory, etc. Whereas a person with moderate or severe TBI, can exhibit symptoms of slurred speech, vomiting and nausea, and even loss of consciousness, or convulsions / seizures.
The Brain Injury Alliance of New Jersey, whose mission is to "support and advocate for individuals affected by brain injury and raise awareness through education and prevention" notes that, in the United States, of the "2.5 million who sustain a TBI each year, 56,000 die, and another 282,000 are hospitalized." They are sponsoring a "Walk for Brain Injury Awareness" on October 7, 2017, in multiple locations throughout the state.
The Todd J. Leonard Law Firm has over 25 years of experience handling all types of serious personal injury accidents, including traumatic brain injuries. Our experienced New Jersey Head Injury Attorneys will thoroughly investigate your accident and hold the parties responsible for all your injuries and losses. Todd J. Leonard is a member of the Brain Injury Alliance of New Jersey (BIANJ), and is Certified by the Supreme Court of New Jersey as a Certified Civil Trial Attorney. Moreover, our firm has vast experience consulting with neurosurgeons, neurologists, rehabilitation centers, and therapists regarding our clients' traumatic brain injuries.
Get a Free Case Evaluation from Our Team of Experienced New Jersey Head Injury Lawyers
If you or a loved one have suffered a traumatic brain injury from a car accident, slip and fall accident, truck accident, workers' compensation accident, or any other type of serious accident please contact our firm. Our team of experienced New Jersey Head Injury Lawyers can offer the advice you can trust and need during this difficult time. New Jersey has a two-year statute of limitations time limit, whereby a person can bring an injury lawsuit, so it is important to contact us now.
We have recovered millions of dollars in compensation for our clients. Please give us a call today at (973) 920-7900 to request a Free Confidential Consultation. There is never a fee unless we obtain a recovery. We have offices conveniently located in Denville, Morristown, Woodbridge, and Newark.