Over 30 years of experience. Over $100 million recovered for clients.
New Jersey Personal Injury Resources
Have you been injured? Was the injury caused by another person's negligence or wrongdoing? You deserve competent, experienced, and aggressive representation from a team of New Jersey Personal Injury Attorneys. You also deserve a team who is open and honest with you, as well as experienced and knowledgeable. You should trust your attorney to make the best recommendations for your unique case.
To this end we are proud to offer the following resources so that you can learn more about your right and the legal resources available to you.
Uber has been operating in New Jersey since 2013. Uber's convenience has made it a popular transportation option in New Jersey and worldwide. Learn more about what to do after an Uber accident with this graphic.
In New Jersey, workers are entitled to receive benefits under provisions of the Workers' Compensation Act. Learn more about your rights after a workplace accident with this graphic.
Due to the size of an 18-wheeler, when one is involved in an accident the people in other vehicles often suffer most. Learn more about your rights after a truck accident with this graphic.
In New Jersey, truck accident fatalities dropped from 2014 to 2015 but have risen steadily every since. Learn more about truck accident trends and your rights after a truck accident with this graphic.
Both Lyft and Uber operate in New Jersey and both are subject to New Jersey Insurance requirements. This means that you are insured in case of an accident, even if your Lyft driver is not. Learn more about how Lyft operated in New Jersey with this graphic.
Why You Need A New Jersey Truck Accident Attorney
A fully loaded 18-wheeler can weigh as much as 80,000 pounds. Consequently, the ability of trucks to maneuver on the highway is limited by their size and speed, and the driver's ability to see other vehicles. When speeding, driver fatigue, or improper training is added to the mix, negligence on the part of a truck driver can have fatal consequences.
Why You Need A New Jersey Uber Accident Attorney
Anyone with a clean driving history and no criminal record, may be in compliance with the general requirements to be an Uber driver. In most cities in the United States in which Uber operates, drivers do not have to possess a commercial driver license (CDL) in order to be an UberX driver, which is the most basic level of service.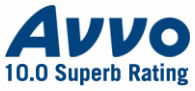 Request a Free Consultation
Being injured or having a family member injured can have serious and lifelong consequences. We can try to ease the burden. Contact us today to learn more about how our team of experienced New Jersey accident attorneys can support you through these challenging times.