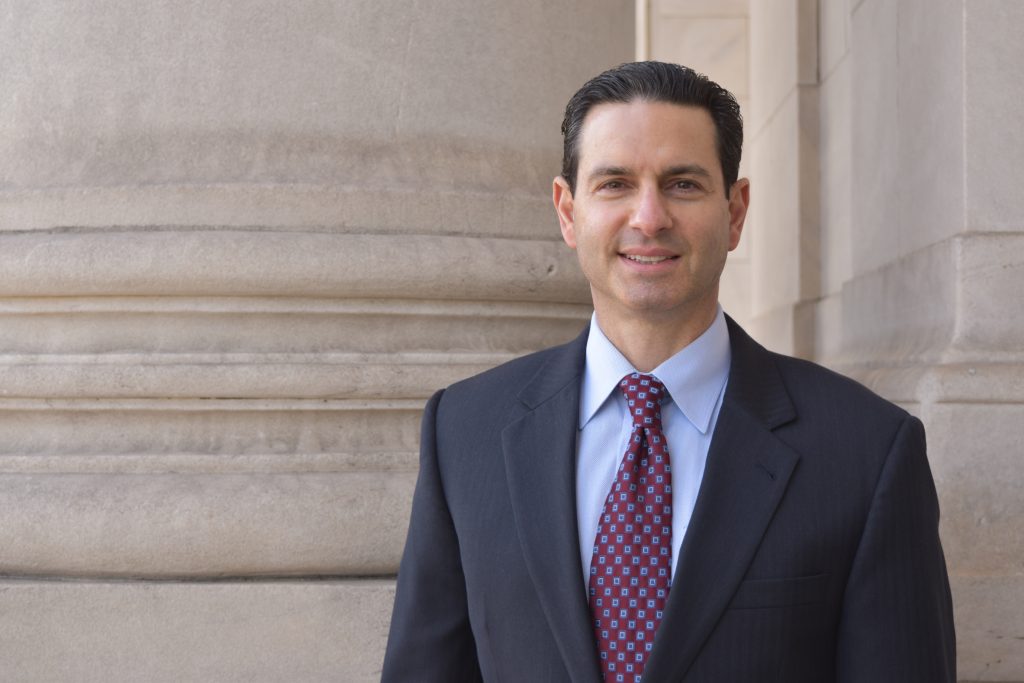 Todd J. Leonard featured in Bigger Law Firm's lawyer spotlight
Recently, Bigger Law Firm magazine interviewed local Denville attorney Todd J. Leonard, who spoke of his devotion to the law from an early age, thanks to seeing his dad help many of his clients get back on their feet after being involved in serious personal injury accidents. His late father, renowned trial attorney Alvin R. Leonard, taught Todd valuable life lessons and how vital it is to treat clients like family, tenaciously fighting for them to get the justice they deserve. Todd stayed true to his passion and devoted his entire career to helping New Jersey residents and their families involved in accidents.
During his interview with Bigger Law Firm, Todd spoke about his career as a personal injury attorney. He shared some of the highlights of his career in the legal industry during the discussion.
BLF: What made you decide to become an attorney, and what motivated you to choose personal injury law? Was it solely due to working with your father, or were you motivated by other factors as well, such as a passion for personal justice to right a wrong?
Todd J. Leonard, Esq: I was very fortunate to watch my father practice personal injury law as I grew up. He was my hero and inspiration. I really took great pride in how the clients, Court and fellow attorneys respected his dedication and skills. I strongly believe that when someone is seriously injured or has lost a loved one in an accident that I can help them get the justice they deserve.
BLF: What are some of your most memorable case highlights?
Todd J. Leonard, Esq: I have handled many cases over the years, and the wrongful death cases are the most challenging and rewarding. I recall taking on a case that five other law firms rejected, and I was able to get a multi-million settlement. Another case involved a fatal apartment fire, and sadly a 3-year boy perished. It was heartbreaking to learn all the mistakes that the defendants had made that cost his life and that of his grandmother.
BLF: Tell us about some of your marketing successes.
Todd J. Leonard, Esq: We have been very active with internet marketing, and Custom Legal Marketing (CLM) has done a great job in drawing many visitors to our site daily.
BLF: Tell us about the highlights of some of your recent million-dollar settlements and awards.
Todd J. Leonard, Esq: In the past year, I have been able to successfully resolve a number of million-dollar cases, including: 1) a $3.965 million auto accident, 2) a $3.1 million slip and fall accident, 3) a wrongful death car accident for over $1 million and 4) another slip and fall accident for $1 million for the full policy limits.
Todd was admitted to the New Jersey Bar in 1988 and has not looked back, dedicating himself to obtaining the best possible results for all of his clients. His single-minded drive gives each client the best possible outcome for their case in terms of verdicts and settlements. Todd is certified by the New Jersey Supreme Court as a Certified Civil Trial Advocate, a distinguished accreditation given to attorneys who demonstrate superior skills and knowledge in a particular niche of the law. Only three percent of attorneys in New Jersey are certified to this level.
Todd has a stellar record of successfully handling serious personal injury and catastrophic cases ranging from amputations, traumatic brain injuries, sexual assaults, spinal injuries, to wrongful death. Over the last three decades, he has tried numerous cases to conclusion and settled thousands. Todd recognized at a very young age that this was his calling and that his love for helping clients and his hard work ethic was something he wanted to continue.
Todd was also chosen by the National Trial Lawyers to be on the list of Top 100 Trial Lawyers for Civil Litigation from 2013 to 2019, has been appointed to the Board of Trustees for the Trial Attorneys of New Jersey, and holds a lifetime membership in the Million Dollar and Multi-Million Dollar Advocates Forum.
When not practicing law, Todd feels it is important to give back to the community. He was born and raised in New Jersey, and has resided in Morris County for over 25 years. He has been coaching the Special Olympics Basketball program for Morris County for over 20 years, run through the Arc of Morris County. Todd welcomes others wishing to join the Special Olympics team to contact him for more information. Additionally, he is a Board member and Trustee for The 200 Club of Morris County, and also donates regularly to many local charities. He also recently launched The Todd Leonard Show, a podcast which focuses on all of the great things going on in the community, and those helping others in need. Moreover, he also created The Leonard Foundation, whose mission is to help kids and families battling pediatric cancer, as well as helping other important local charities and raising funds to help those dealing with pancreatic cancer, in honor of his late father.
Todd is very grateful for all the trust and confidence his clients have placed in his firm over the years, and being able to give back to the community.