Todd Leonard Coaches Special Olympic Basketball Team in 2014 North Sectional Basketball Tournament
Partner, Todd J. Leonard, Esq. who is the head coach of the Special Olympics basketball program for Morris County, which is run through the Arc of Morris County New Jersey, had four teams compete in the 2014 North Sectional Basketball Tournament for Special Olympics New Jersey on March 15 and March 16, 2014. The two day tournament was held at Farleigh Dickenson University in Madison, New Jersey and the College of St. Elizabeth in Morristown, New Jersey. The McArp Red Team won the Silver Medal and the McArp Blue Team won the Gold and will advance to the State Tournament which will be held in Wildwood, New Jersey on March 29 and March 30, 2014. Also, the McArp White Team won the bronze metal and the McArp Green Team received a 4th place ribbon.
There were over 180 Special Olympians and 18 teams that competed over the weekend from Somerset County, Essex County, Warren and Bergen County. Todd was very proud for all of the teams' efforts and the sportsmanship they exhibited during the two day tournament. Todd has been the head coach of the Morris County Basketball Special Olympic program for over 15 years and looks forward to the upcoming tournament in Wildwood, New Jersey and bringing home the Gold to Morris County.
McArp Green Team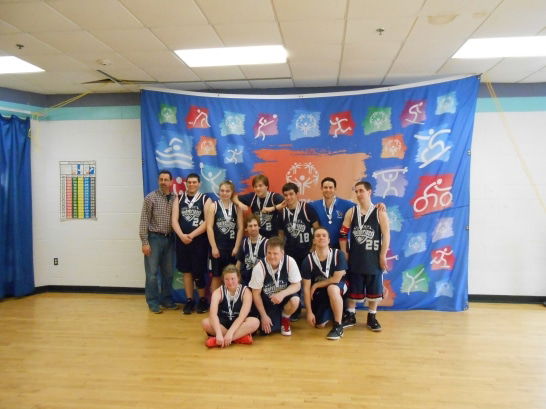 McArp White Team