Over 30 years of experience. Over $50 million recovered for clients.
New Jersey Civil Rights Attorneys
Under the Bill of Rights, American citizens receive a number of personal freedoms. As Americans, we can function in society without intrusion from any individual, and without discrimination or prejudice. However, sometimes other people breach their constitutional obligations, and violate another person's civil rights. This crime can have a massive impact on someone's life. A civil rights violation can keep people from getting a job or opportunity, cause danger to their physical or mental wellbeing, or restrict them from having the freedom to live their life.
If you are in this situation, it is imperative that you contact a knowledgeable civil rights lawyer. The legal process surrounding a crime of this nature is often complicated and lengthy, but an experienced lawyer can make it less stressful. At the Todd J. Leonard Law Firm, we have experience working on civil rights cases and we can make the process as easy as possible. We believe those who violate civil rights should face the justice system, and we are devoted to making sure that happens. We also want to help our clients get the restitution they deserve.
Common Civil Rights Cases
A person can violate your civil rights in a number of ways. If you face discrimination because of your race, gender, national origin, color, age, political affiliation, ethnicity, religion, or disability, your civil rights were violated. Additionally, if you are denied the freedoms stated in the Bill of Rights, your civil rights have been violated. Some of the more common cases of violated civil rights include, but are not limited to, the following:
False imprisonment
Employment discrimination
Unlawful search and seizure
Religious discrimination
Police misconduct
These are just a few of the ways another person can infringe upon your rights. If you feel your rights were violated in any way, contact an attorney to discuss the details of your case.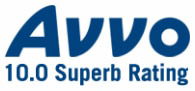 Contact a New Jersey Civil Rights Lawyer
Having your personal freedoms taken away from you can leave you feeling defeated and frustrated. You do not have to face this situation alone. Call a knowledgeable lawyer  at (973) 920-7900 to begin the process of seeking justice. At the Todd J. Leonard Law Firm, we understand how this crime can affect your life. We also understand that going through the legal process seems stressful and overwhelming. Our aim is to use our experience to make the whole process as simple and effortless as possible for our clients.